The Team
We believe that our incredible guides and staff are the foundation of our programs. All of our guides are native of the Andes, highly skilled Aymaras who have been selected based on their technical proficiency, proven safety records, careful judgement, patient and great personalities.
For decades Aymaras have been an integral part of international Andean climbing, they are the people you must have on the summit. We´ve seen some international expeditions where both guides and clients were struggling with the altitude. Our guides were born over 4,000 m (13,120 ft) , so they have a natural adaptation to the altitude.
Bolivian mountain guides are Internationally Certified Guides IFMGA/UIAGM, representing the highest standard of training for professional mountain guides. All of our guides hold current Bolivian Mountain guide certification and are proficient in technical rescue and evacuation skills.
On a Bolivian Journeys expedition, you can be sure of being led by the best and most professional leaders in the business. We provide the most experienced and dedicated guides available in Bolivia , high altitude porters and safe drivers for all of our trips.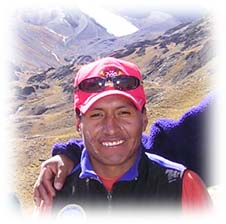 Eulogio
Guide
He has an outstanding reputation as a leader and guide, he has summited the highest mountain on each range in Bolivia and has guided well over thirty climbs on Sajama 6,550 m (21,484 ft). Along with numerous highly successful guided expeditions to the highests peaks in Bolivia, Eulogio has 100% success on Huayna Potosi and has lost count of the amount of times he has led climbers atop this mountain. His determined manner is always an inspiration on summit day.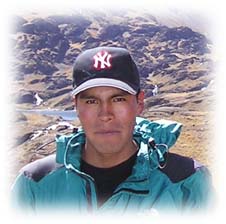 Hilarion
Guide
Hilarion spent most of his childhood in Tuni, a little village in the Cordillera Real where his prowess and love for mountaineering were developed. In his seven years of guiding, he has led over 100 expeditions to Huayna Potosi, and has guided successful expeditions on every mountain in Bolivia. A charismatic leader, Hilarion has climbed extensively throughout the Cordillera Real, Apolobamba and Quimsa Cruz Range. For the past three years, Hilarion has done a number of personal climbs in the bolivian Ranges. His sense of humor makes him one of our most well-loved guides.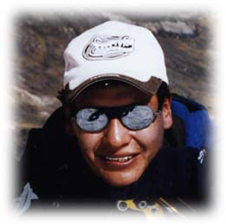 Luis
Guide
Luis has amassed hundreds of ascents, he holds the record of multiple guided ascents of Illimani 6,439 m (21,120 ft), he has an outstanding reputation for leading safe and successful trips. Some of his personal highlights include: first guided ascent of Huayna Potosi�s west face, multiple guided trips to Illampu wich is considered to be the hardest mountain in the Cordillera Real, Illimani�s south face and some first ascents in the Andes. Luis has spent the better part of his life up high; he was raised in the Andes and has been a mountain guide for almost a decade.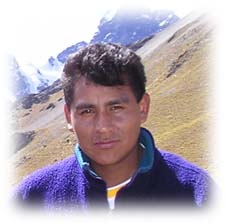 Donato
Driver
The friendly Donato or Stallone is our main driver, born near to Illimani, he's been driving for about 10 years on difficult routes. He's got always a smile on his face. He led our 4x4 expedition to the Amazon basin in 2015. The best driver I've ever had, he took us by terrible roads, even on snow. He is just amazing, he deserves the Camel Trophy Cindy Smith. Chachacomani 2019'.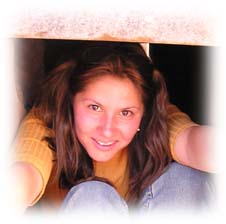 Noelia
Operations manager
A truly remarkable person and friend, we are honored to have her on our team. She manages the day-to-day operations. Noelia runs much of the behind the scene operations, she is responsible for overseeing our operations, accounting, menus, along with customer service, are all under her care. Her charming manner, adds a wonderful element to our office.